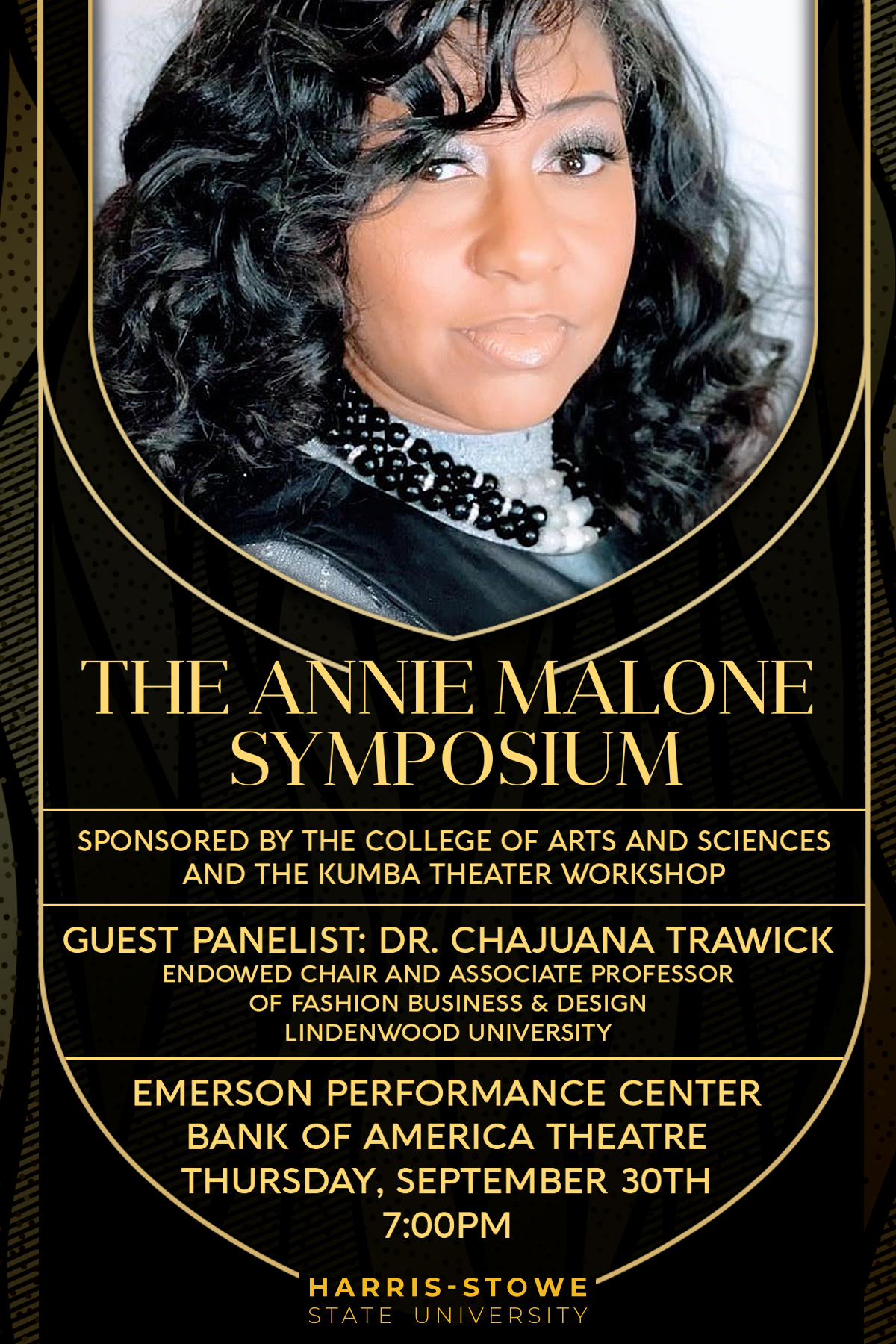 Harris-Stowe State University will host an exhibit celebrating and commemorating the history and legacy of entrepreneur Annie Malone. In addition, the university will host a three part lecture series targeting each of Harris-Stowe's three colleges.
The first event, "Annie Malone: The History and Legacy of an Icon" will take place Thursday, September 30 at 7 p.m. and will feature Guest Lecturer Dr. Chajuana Trawick. Trawick is the Endowed Chair and Associate Professor of Fashion and Business Design at Lindenwood University.
This project is a result of a collaboration between The Director of the Annie Malone Historical society, Linda Nance and College of Arts and Sciences instructor, Greg Carr.
Annie Malone is most known for becoming one of the first Black self-made millionaires through her cosmetics line and for her philanthropic community contributions.
"Annie Malone's history and legacy is important for several reasons," Carr said. "First, Annie Malone was one of the first self-made millionaires in U.S. history. Second, Malone employed hundreds of African Americans during a time during the early 20th century when Black employment was extremely high. Third, she purchased the building for Poro College at St. Ferdinand for cash at the close of World War I, during a pandemic, and during a time Blacks were not allowed to purchase property in the city of St. Louis."
The Annie Malone Children & Family Service Center first opened its doors in 1888 as the St. Louis Colored Orphan's Home. It was renamed after Malone in 1946 after she spent over 20 years serving as the facility's President of its Board of Directors. The agency has helped St. Louis families for more than a century and the agency today has grown into a multi-service center in the community, addressing social and education needs of children and families in crisis throughout St. Louis.
Malone was also the founder of Poro College and a pioneer manufacturer of cosmetic products.
The second event, "Annie Malone: Entrepreneur for the People" will be targeted towards entrepreneurship and business and will take place Friday, October 29 at 7 p.m.
The third event, "Annie Malone: Innovator, Educator and Founder of Poro College, will be centered around education and take place Friday, November 19 at 7:00 p.m.
The official exhibit will be located in the AT & T Library and in the halls of the Emerson Performance Center. The exhibit will be open to the public on January 4, 2022 and will end on June 30, 2022.
For more information, please contact Gregory Carr at (314) 340-3667.