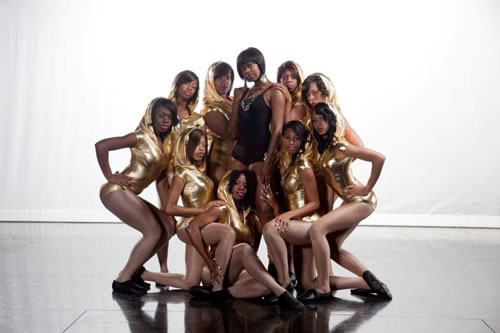 Group shot of Honeycombs with Director Frankie Little.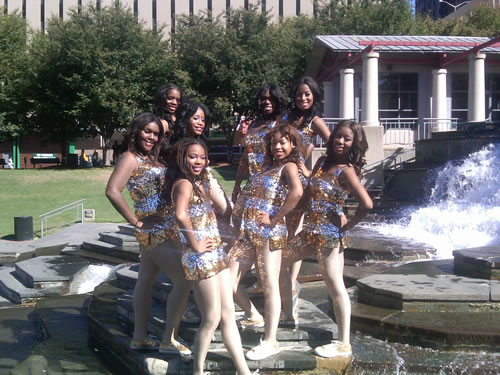 Honeycombs take the time to pose after the 2011 Homecoming parade.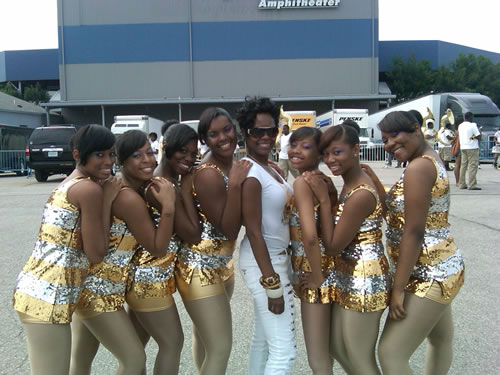 The Honeycombs.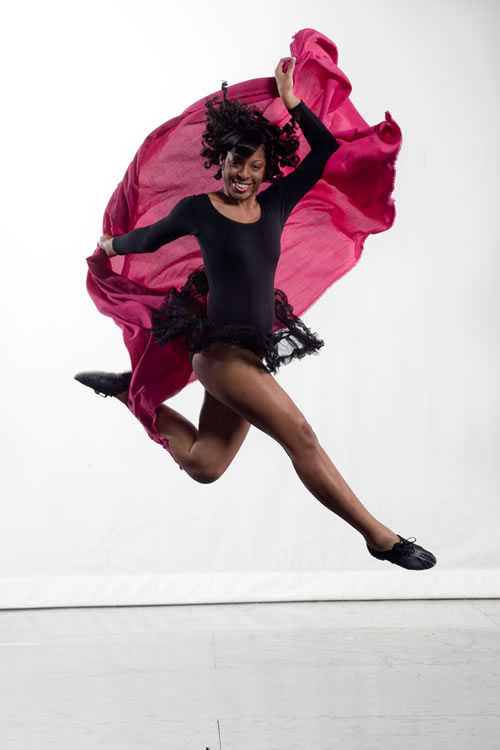 Maggie Duret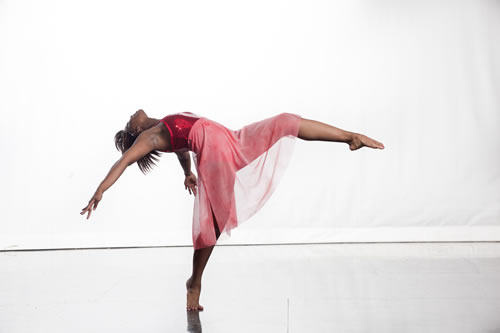 Jessica Williams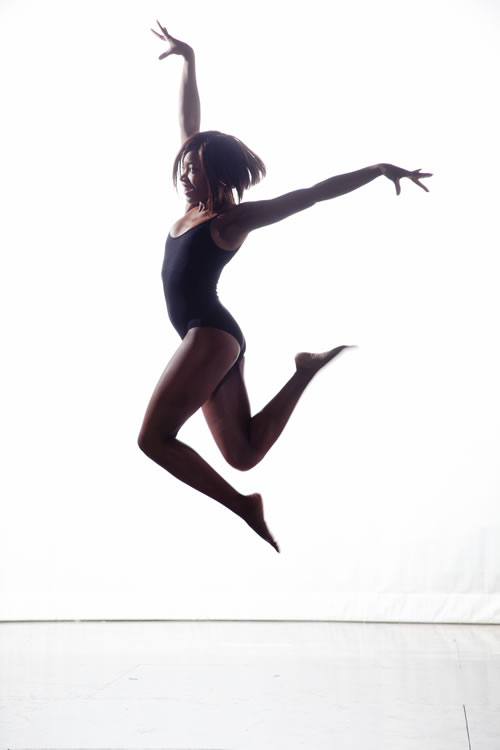 Juaniqua Prather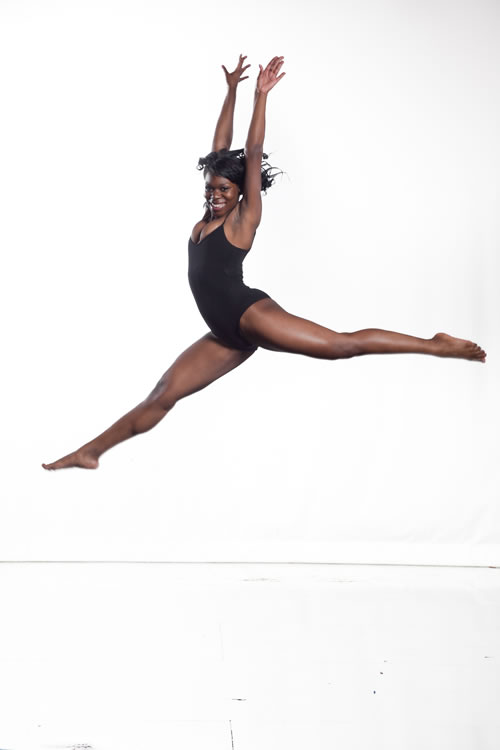 Shanese Ward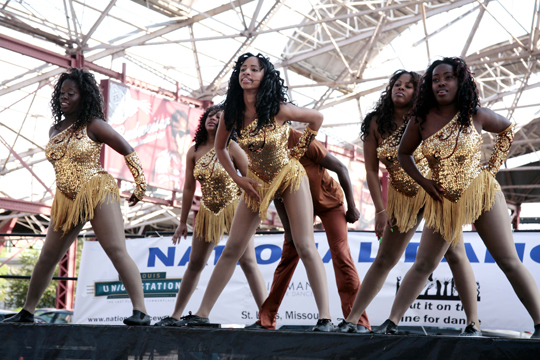 The Honeycombs performed to The Black Eyed Peas' "Boom, Boom Pow" at 2009 National Dance Week at Union Station. This is the second consecutive year that the Honeycombs have participated in National Dance Week.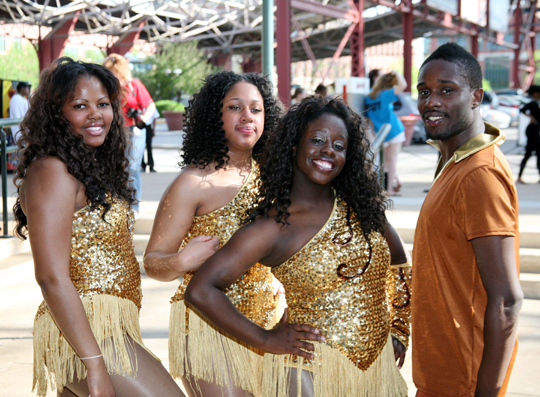 Ashley Evans, Melanie Bugett, Kam Johnson and Justin Smith take a break from practicing during National Dance Week, to pose for a picture.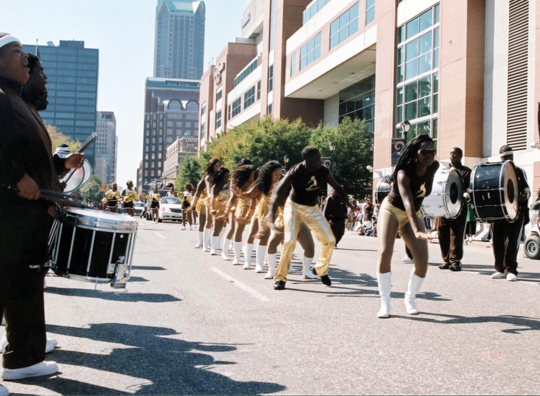 In the first performance of the 2008-2009 academic year, the Honeycombs were a big hit at the Gateway Classic Parade. We don't let other HBCUs come to our city and show us up. We broke it down! Look at them…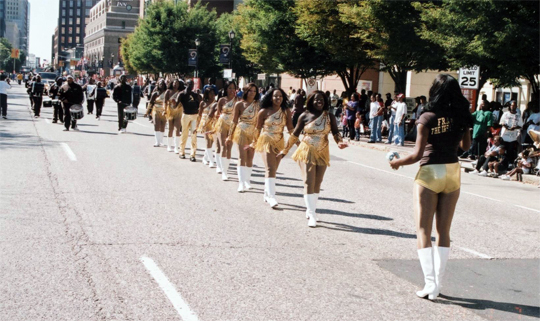 The parade is almost over…they're getting ready for the big finish, big finish!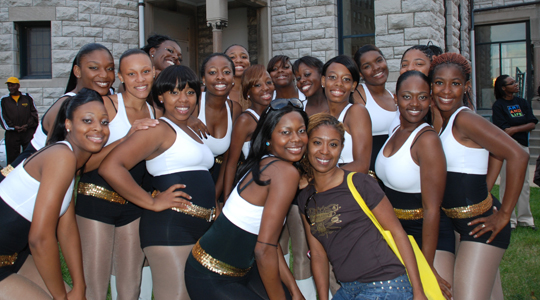 Fresh and new, the Honeycombs were just 2 years old shown here. They were gearing up for Dancing in the Streets and Off the Wall, Grand Center's annual dance festival, where the Honeycombs have been featured for the past two years.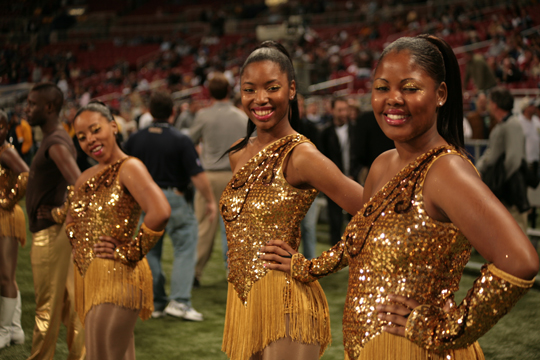 The St. Louis Rams football team showcased the Honeycombs at one of their Sunday games last season. Shown here are Angela Sutherlin, Bianca Sanders and Ashley Evans.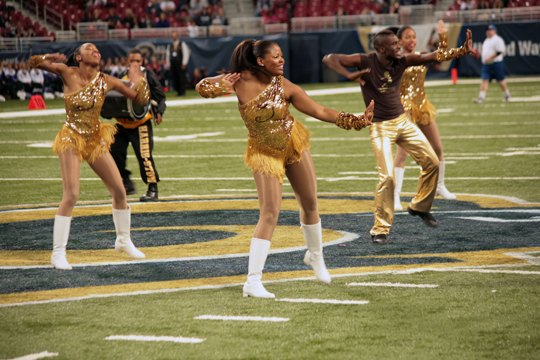 Go ladies! Work it out! The Rams performance was a great one!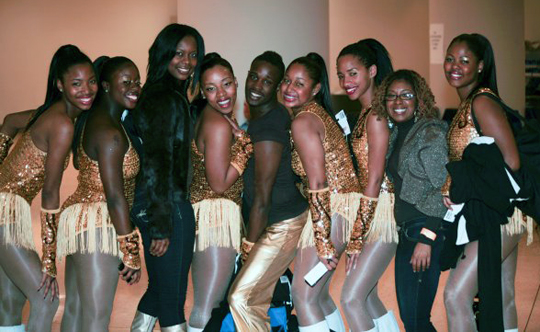 After the Rams game, we were tired, but still cute! Pictured are Bianca Sanders, Kam Johnson, Choreographer Franky Little, Angela Sutherlin, Justin Smith, Melanie Bugett, Starr Harper, Director Courtney McCall and Ashley Evans.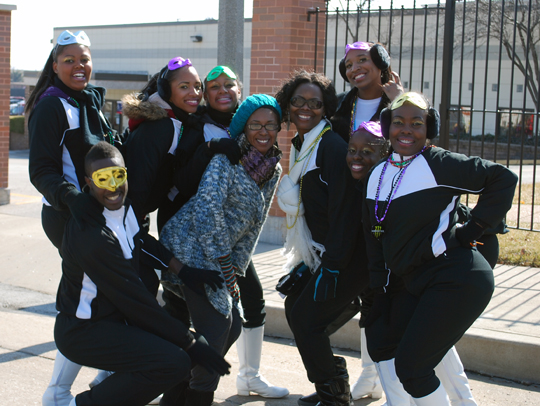 We did something new this year and marched in the annual Mardi Gras Parade in Soulard. It was fun, but boy was it cold! Shown are Justin Smith, Ashley Evans, Starr Harper, Melanie Bugett, Courtney McCall, Franky Little, Monique Johnson, Kam Johnson and Fatima Rauf.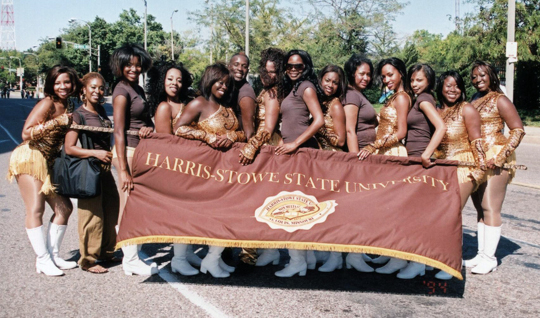 The gang's all here! When school first starts, there is a lot of excitement surrounding the Honeycombs, but usually it fizzles when girls decide that they just can't cut it. Here we are as an entire group, back in September 2009 at the Gateway Classic Parade.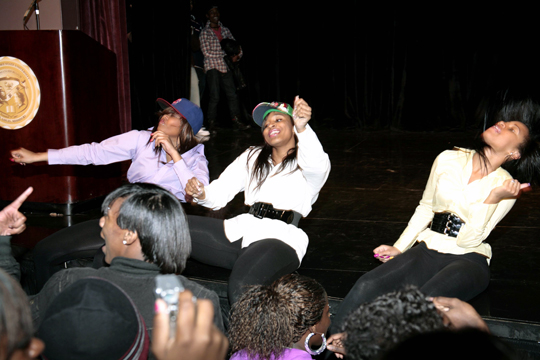 And the winner is…That's right, we were 1st place winners in the 2009 Black History Month Talent Show with St. Louis University. They just weren't ready for us!