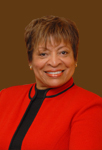 THELMA V. COOK, CHAIRWOMAN
Retired corporate executive and higher education administrator has brought more than 25 years of leadership and service to the metropolitan St. Louis community and the nation serving on the Boards of Girls Inc. of St. Louis, Mathews-Dickey Boys' and Girls' Club, St. Louis Art Museum, Dance St. Louis, Monsanto YMCA, YWCA of St. Louis, Friends Council of the Humane Society of Missouri, the Metropolitan Zoological Park and Museum Districts for the City of St. Louis, Missouri Arts Council and Harris-Stowe State University.
Additional affiliations include board memberships at Bennett College for Women, Greensboro, North Carolina, and Central Area Representative to the Links Foundation Incorporated.
Her voluntary and professional involvements over the years are reflected in her having received two presidential commendations for services to youth from the Department of Education; the first Outstanding Female Executive of the Year from Delta Sigma Theta Sorority, Incorporated; 100 Best and Brightest Black Women of the Year-Ebony Magazine; Induction into the Hall of Fame from the Association of Negro Business and Professional Women's Clubs; Outstanding Service Award from the National Alliance of Business; and Women of Achievement of St. Louis.
Cook served as assistant dean of student affairs at Oklahoma State University; minority marketing administrator, The Seven-Up Company; and director of corporate affairs and executive assistant to the vice president at Anheuser-Busch Companies.
Cook's civic and social affiliations include Gateway Chapter of Links Incorporated, Diamond Life Member of Delta Sigma Theta Sorority Incorporated and St. Louis Smart Set.
She has a B.A. degree from North Carolina Central University and a M.Ed. from Lincoln University of Missouri.
Cook is married to Dr. Nathan H. Cook. They have two daughters, Carlene Cook and Erika Aaron and two grandsons, Carl, Jr. and Christian.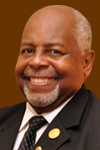 REGINALD D. DICKSON, VICE CHAIRMAN
Reginald D. Dickson is one of the founders of Buford, Dickson, Harper & Sparrow, Inc., (BDHS) and serves as the firm's chairperson, a principal and a member of the investment committee.

Dickson has 33 years of continuous Fortune 500 board experience including the board of directors and member of the audit committee of Dollar General Corporation, board chairman at First American National Bank/AmSouth (now Regions Bank) Community Development Corporation and Board of Directors for Heartland Bank. Currently, Dickson serves on the board of Huntington Preferred Capital, Inc. This extensive corporate experience adds great insight into the BDHS investment evaluation and decision making process.

Dickson has cultivated civic relationships statewide and within St. Louis while serving on the boards of several organizations such as the American Red Cross (Founding member of Charles Drew Blood Drive), the Family Investment Trust, the United Way, St. Louis Community College Foundation, African American Business Leadership Council – Harris-Stowe State University, Southeast Missouri State University Board of Regents, the Boy Scouts of America, Black Leadership Roundtable (founder), Grand Center and the Small Business Advisory Council for the FCC.

Most notably, Dickson is the retired president and CEO of Inroads, Inc., a national minority career development organization. Dickson's volunteerism has garnered him the American Red Cross' Charles R. Drew Award and the Salvation Army's William Booth Award. Reginald continues to be active in the cultural fabric of St. Louis as founding member of St. Louis Rhythm and Blues Preservation Society.

Dickson earned a bachelor of arts from Harris Teachers College and a bachelor of science in business from Washington University, St. Louis.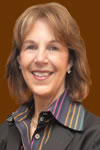 CHRISTINE A. CHADWICK, BOARD MEMBER
Christine A. Chadwick is the founding executive director of FOCUS St. Louis®, the region's premier leadership organization. It is a non-profit organization that develops and connects leaders from diverse backgrounds, and empowers them to work together to build a thriving St. Louis community. FOCUS programs and initiatives develop and engage leaders from high school students to senior executives.
Chris was named the first executive director of the organization following the merger between The Leadership Center of Greater St. Louis and Confluence St. Louis in November of 1996. In June 2011, she oversaw another strategic transaction to incorporate the programs of Coro™ Leadership Center-St. Louis into FOCUS. In addition to serving as executive director, Chris also directs the flagship Leadership St. Louis and Experience St. Louis programs and serves as lead consultant/project manager on many customized programs FOCUS designs for clients.
She is one of the St. Louis community's most active volunteers, having served on the boards of more than 30 nonprofits including terms as president of six of these boards. Chris currently serves on seven nonprofit boards and an additional six community boards in an advisory capacity. She has received numerous honors and awards. She and her husband, David, have four grown children, a son and two daughter-in-laws, and three grandchildren.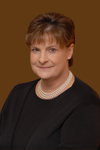 DEBRA A. HOLLINGSWORTH, BOARD MEMBER
As vice president of external affairs at AT&T-Missouri, Debra Hollingsworth manages statewide community engagement, outreach and education. She also serves as chief of staff and directs public affairs functions for Cindy Brinkley, president of AT&T-Missouri. Her primary responsibilities include building third party support for legislative, regulatory initiatives across AT&T; overseeing, leveraging AT&T Foundation grant and charitable giving programs for Missouri; sales support; special events; employee organization liaison and managing the state budget.
Since joining the company in 1979, she has held numerous management positions and gained experience in various functions, including marketing, regulatory affairs, network, constituency relations, special services and external affairs.
Hollingsworth was selected by Governor Blunt to chair a new education initiative, Mathematics, Engineering Technology and Science Alliance in 2006. In this capacity, she gathered statewide data, wrote the report and traveled the state presenting the findings. The Governor asked her to join him to present his budget proposal throughout the state. She engaged businesses, educators, policy makers and parents to form the grassroots Missouri Mathematics, Engineering, Technology and Science Coalition (METS Coalition). The METS Coalition Board of Directors recently elected her as chairperson.
The St. Louis Business Journal recently named Hollingsworth as one of the Most Influential St. Louisans. In 2004, she was named one of the Twenty-Five Most Influential Business Women in St. Louis by the St. Louis Business Journal. Hollingsworth is a graduate of Leadership St. Louis, Greater Missouri Leadership Challenge and serves on the board of directors of the OASIS Institute of St. Louis, St. Louis Minority Business Council, Opera Theatre St. Louis, the University of Missouri-St. Louis Chancellor's Council, St. Louis Community College Foundation, March of Dimes, Character Plus, Urban League of Metropolitan St. Louis, the Council for Educational Development, St. Louis Regional Chamber and Growth Association, National Children's Cancer Society, Girls Incorporated, Webster University School of Business and Technology Advisory Committee and the International Institute.
Hollingsworth is a native of Raton, New Mexico. She earned a bachelor's degree in communications and journalism from West Texas A&M University and a master's degree from Webster University.
In her personal time, Hollingsworth engages citizens from across the state to support METS initiatives, enjoys traveling with her husband Mark Stacye, and visiting with her two daughters and granddaughters.
Lea Sutherlin, Secretary to the Board of Regents (314) 340-3383